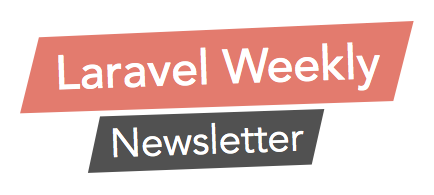 The Laravel Weekly newsletter will provide you with the latest resources, news items, tips and tricks for the Laravel PHP framework. Get weekly Laravel news delivered straight to your inbox!
Signup for the Laravel Weekly newsletter below or read the weekly newsletter on the laravel.io website.
Join the 2100+ readers who subscribed so far!
We're Looking For Content!
This newsletter is looking for content! If you have articles, events, interviews or anything else Laravel related which you'd like to see in this newsletter, please send your material to hello@laravelweekly.com
Past Issues